EFFICIENT ENERGY SOLUTIONS AND ENERGY SAVING FOR BUSINESSES
WE HAVE THE ANSWER FOR ALL YOUR ENERGY SOLUTIONS.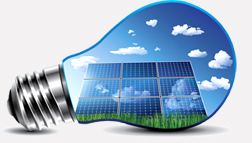 Our professional team will design a system to meet your needs, supply all materials and install it for you; may it be back-up power, solar, wind or hybrid systems.
Location is not a problem; we do urban and rural installations.
We have a wide range of batteries and our top quality workshop can assemble any configuration of battery packs that you may require.